Rob Marcello
Birthdate - Sept 9th
Rob's Favorites:
Movie - "Scarface", "Amadeus" "Goodfellas" "The Jerk"
Food - Quizno's, Mexican, Pasta, Pizza and anything
from the Adelphi Deli, Garden City So., NY
Book - "The Dirt"
Artist - Def Leppard, Kiss, Eddie Money, Van Halen,
Early Yngwie, Lynch, Randy Rhoads.
Album - TIE: Def Leppard "Hysteria" and D2 "Screw It!"
Activities - Movies, Music.
Marital Status - Married
E-Mail address - rob@dangerdanger.com
Rob's Quote: "What am I doin'? ... I'm kickin' it old school, keepin' it real!"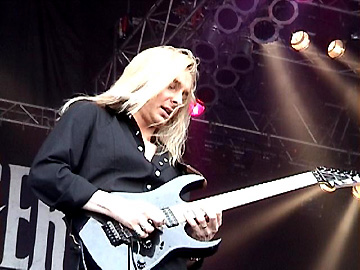 ©2004 Photo by "Cherry East," d2stationjapan.com